Influencing Skills
Communicate with purpose and influence with impact
Improve outcomes and gain real commitment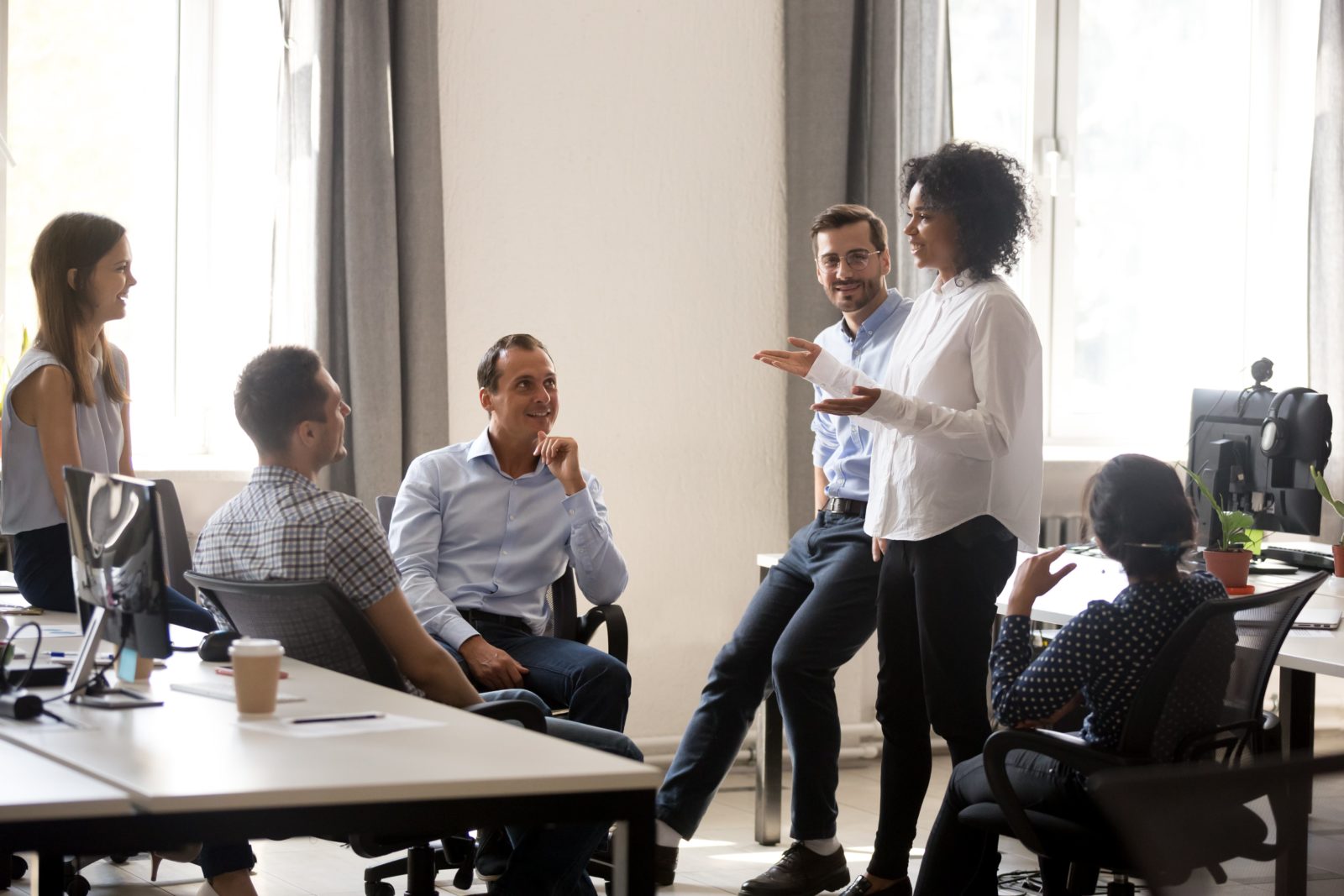 How to Build your Influence in the Workplace
To be a strong leader in today's business world requires an essential set of skills. The ability to influence suppliers, customers and colleagues is one of the most important skill sets on the road to success. Influential people in the workplace are confident leaders, with the ability to persuade others with their clear and concise communication strategies. These leadership tools can be perfected once engaging in influencing skills trainings in Melbourne. To further enhance your leadership abilities, you should secure your spot in one of CMA Consulting's professional development workshops listed at the end of this article.
Why negotiation & Influence skills training?
Of the multitude of skills that pervade our personal and professional lives negotiation and influence appear to be required most regularly. Both of these skills know no boundaries. We use them all the time. They seamlessly move between our personal and professionals lives with such ease we often don't realise we're actually using them.
These skills like any require our attention. We need to become self- aware of them and build capability when exercising them for personal and professional success. Our ability to use these skills effectively makes our lives easier in the short term and long term.
Both of these skills have to do with ourselves and our connection to another people. We're seeking agreement or buy-in from one or more individual. Training in these skills give us the time and place to refine our ability to seek agreement and attain buy in. It's a safe environment without the risks of work or home. Because these skills have to do with people, when utilised effectively there are many positive ongoing on effects. For one, if influence and/or negotiation is managed effectively we build and maintain long term relationships with our counterparts.
What does it mean to influence others?
To be influential means different things to different people, but essentially if you learn training influencing skills and powerful communication methods you can sway the behaviours of others in ways that will benefit you and your business.
Influencing others in a work environment is associated with strong leadership, but your title alone will not gain the respect of your stakeholders or workplace peers. Influencing others means leading by example by indirectly persuading others to behave in a certain way with your actions. Positive role models who encourage others by crafting a motivating work culture will more likely gain the respect of their clients and co-workers. This boosts innovation and productivity in the workplace.
Ways to influence people in the workplace
Creating trust and respect within your team takes time and patience. Those who are familiar with relationship building will know that the process goes far beyond your initial meetings. There are ways you can polish your leadership style and boost your abilities to influence others that will work in the long term as well as having benefits in the short term. Virtual influencing training courses will help however, it is also worth taking note of the following influencing do's and don'ts:
Influencing 'do's and don'ts'
Do: build a rapport with your peers.
If you have yet to build a rapport with your team, your influencing techniques will be pointless. Establish trust with your co-workers to position yourself as likeable and approachable. This is done by working on your interpersonal communications within the team. Once you have formed alliances with your peers, you can work on your persuasive skills while you share your concepts and ideas.
Don't: be hesitant in your delivery.
If you demonstrate self-doubt and hesitancy in the delivery of your concept, you will lose the faith of your co-workers. With confidence comes influence. Believe in yourself and your plan, and your confidence will allow you to communicate concisely and clearly.
Do: be prepared to adapt.
You might think your plan is fool proof, but it is important to stay in tune with your peers and listen to your team's suggestions. Be open to new ideas and concepts because the feedback you receive is important if you want to retain harmony in the workplace.
Don't: forget your body language.
Strengthen your ability to influence others by adopting the appropriate body language. Simple techniques to show others you are paying attention include:
Making regular eye contact with your peers
Nodding in agreement
Tilting your body towards the speaker
Sitting in an open body position, without crossing your arms or legs
Mirroring your counterpart's body language.
Do: ask open-ended questions
Effective communication skills 101. Refrain from asking questions which may result in "yes" or "no" replies. Hone in on your influencing skills by asking for your peers. Ask open-ended questions and listen carefully to the answers. This allows you to build upon your existing connections because you are valuing your peers' opinion by giving them a chance to 'voice' their opinion.
Don't: interrupt your counterpart
Active listening shows you are giving your full attention to the other person. Conversations should be inclusive to everyone in the group, which is why you must listen just as much as you talk. If you interrupt when your counterpart is speaking you may completely derail your meeting and your influencing techniques will be futile.
Why you need to brush up on your influencing skills
If you position yourself as an influential leader, you subconsciously motivate others to 'buy in' to your way of thinking. This is extremely valuable in business. If you can persuade others by communicating your thoughts with conviction, you are validating your reasoning in their minds. When you engage in a collaborative workplace you create a trusting space for others to support your decision-making. It means your clients will feel comfortable to 'buy in' to your brand.
Top traits of a successful influencer
Taking influencing skills training courses will help you master your communication techniques. Cultivating your inner influencer also means tapping into a distinct set of personality traits. These are:
Sociability.
Strong leaders are social people who know how to relate to others. You will notice that a successful influencer in the workplace is engaging, affable and approachable. An example of this would be injecting humour into your communication style, as this comes across as being more 'human' and likeable. These governing social traits help build trusting relationships with both team members and clients.
Confidence.
Being a confident communicator means being assured without coming across as arrogant. Confidence is a trait that requires an inner knowledge that you are capable, then delivering your opinions with clarity, poise and enthusiasm. A confident leader in the workplace creates a motivated workforce.
Authenticity.
People see through a leader who is not genuine, which is why authenticity is a valued trait in the workplace. If you deliver your messages genuinely, you relate better to those around you. Employees who see their leaders' true personalities are more likely to display similar behaviours in the workplace.
Persuasion.
The art of persuasion is a powerful trait that is frequently used by people in power. An influential and successful leader promotes or sells an idea by persuading others to 'buy in' to the concept. This however, does not mean pressuring people into your way of thinking, more so convincing others to see that your concept is in their own best interests.
Influencing skills online training with CMA Consulting
If your goal is to improve outcomes and achieve stronger commitments from others, you need to engage in influencing training activities that will help you motivate others. Once you learn how to communicate with purpose, this will put you on a better trajectory for success. Brush up on your influencing skills and become the go-to, trusted person that others turn to for guidance and advice.
CMA Consulting offers one-off virtual influencing skills courses that can be tailored to your business. Learn how to lead by example and influence with confidence by exploring one of the following CMA workshops:
Two-day Skillful Influencer Program
Book onto CMA's two-day Skillful Influencer Program and understand how influence is a skill that can be developed and sharpened. This workshop will leave you feeling empowered to take the lead in influencing conversations by understanding the strategies you need to prepare for your team or organisation's relationship engagements.
One-day Influential Business Writing Course
Learn how to influence from behind your screen with CMA's one-day Influential Business Writing workshop. Improve your business writing strategies and achieve maximum impact by understanding the fundamentals of communicating effectively, structuring a document, and editing for expression.
One-day Principles of Persuasion Workshop
Look at the essential influencing techniques you need to develop and sharpen in CMA's one-day Influence: Essential Skills Training Workshop. This influencing skills online training will guide you through the four key sources of influence and how you can utilise these skills in both written and verbal communications. Should you wish to build your confidence to initiate and manage influential conversations, this is the course for you.
CMA workshops include the following:
A pre-workshop survey.
Planning templates.
Post-workshop commitment sheets to remind of their learning.
Fortnightly emails to remind participants of the theory.
Access to CMA's Alumni website.
12-month access to CMA's e-coaching hotline.
Upskill your communication methods and become influential in the workplace
To summarise, leaders with strong leadership traits who engage in influencing tactics are successful in getting results. To become influential in the workplace, you must remember your do's and don'ts and make sure you head into your meetings well prepared. Formulate a communication strategy and follow your plan to deliver key messages to suppliers, customers and colleagues. Those who consistently engage in influencing skills training exercises in Melbourn will be rewarded.
Are you ready to upskill your workplace communication practices? Learn the art of influencing people using powerful persuasion techniques with CMA. Whether you are in Brisbane, Sydney, Perth, Melbourne or elsewhere, book your virtual consult with CMA Consulting and secure your influencing training courses today.
Murdoch Children's Research Institute
The influencing skills workshop is an excellent resource for people at all levels of employment. The skillset will empower me to have better influencing conversations in the future.
Book a Consultation Today