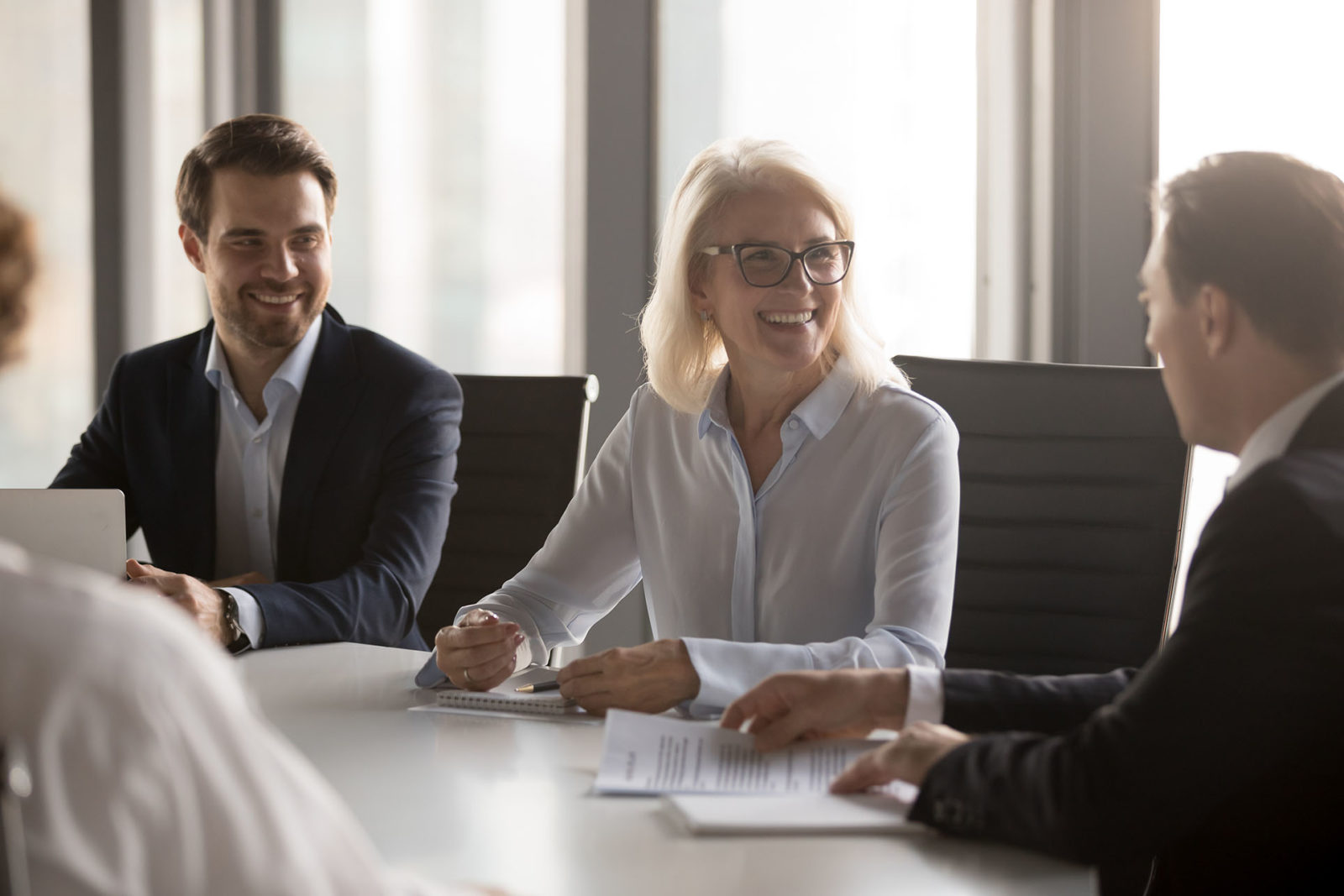 People Leaders
This comprehensive program is delivered over a six-month period, designed for people managers and project leaders. The transformational material taught in this program enables your people to transition from managers or technical experts to true leaders. Throughout these interactive workshops on essential leadership skills, we build adaptability, agile thinking, problem solving, and a focus on enabling others.
Leadership Mindset
Leadership Mindset focuses on self-development: understanding how the way we think shapes the behaviours we demonstrate as a leader. We identify what makes for an effective leadership mindset, and explore the importance of conscious mindset, being intentional when communicating, and adopting assumptions that drive positive and effective behaviours.
Difficult Conversations & Conflict Management
This workshop empowers your people leaders to skillfully manage high-stakes conversations. Participants will learn how and why conflict arises, how to minimise its impact, and how to manage it effectively using a structured yet flexible approach. Using customised simulations, we work with your leaders to successfully navigate difficult conversations.
Feedback & Coaching (for individuals)
Highlighting the importance of well-delivered feedback, this workshop empowers managers to go beyond offering routine or awkward performance appraisals. We will equip your leaders with a framework and practical tools to confidently provide their people with regular appreciation, thoughtful coaching, and clear data-driven evaluation.
Navigating Problem Solving
Our Navigating Problem-Solving directly addresses one of the core skills of leadership: the ability, and mindset, to confidently solve problems both large and small. It empowers participants to diagnose problems, identify their causes, and formulate a clear and operational action plan. The same structured approach can be used by leaders working individually or in collaboration with their teams.
The Influential Leader
Principles of Persuasion looks at influence as a skill that can be developed and sharpened. This workshop empowers participants to shift their existing perceptions of influencing conversations. Through interactive activities and simulations, your leaders will walk away understanding the key sources of influence and the skill to use these sources to structure their persuasion.
Negotiation Skills
Negotiation Skills explores the concepts and skills that underpin principled, interest-based negotiation. We provide the tools and strategies so your leaders can skilfully prepare for and manage any negotiation, from internal and informal interactions to formal, external deal making and dispute resolution. The results are greater confidence, increased value creation, and improved working relationships.
Manage and Facilitate Meetings
Managing Meetings examines what makes for successful meetings – and what leads to frustration and wasting time. We improve your leaders' approach to planning and managing meetings, by providing a structured process to follow for any meeting type. Participants practice how to prepare for and facilitate engaging meetings that result in meaningful action plans and improved team work.
Delivery Options

Face to Face Learning

Micro Learning

Virtual Training

Delivered Globally
Our Approach
Our unique approach to learning ensures your organisation receives a tailored session with every workshop delivered. When you partner with CMA, your Relationship Manager will work with you every step of the way;
01
CLIENT CONSULTATION
We work with clients to understand the learning needs and behavioural change required.
02
CASE STUDY CUSTOMISATION
All workshops include one customised case study to enhance skills applied within the workplace.
03
PARTICIPANT ANALYSIS
We learn more about the participants and their personal challenges, tailoring our facilitative examples to individual needs.
04
WORKSHOP DELIVERY
Our experienced practitioners will deliver the workshop at your chosen location.
05
SKILLS REINFORCEMENT
Post the workshop, participants receive helpful content reminders, access to our Alumni Portal and online coaching service.
CMA's training will transform the way I liaise with and collaborate with all people in my organisation. Highly recommended.
Book a Consultation Today